A revolutionary desk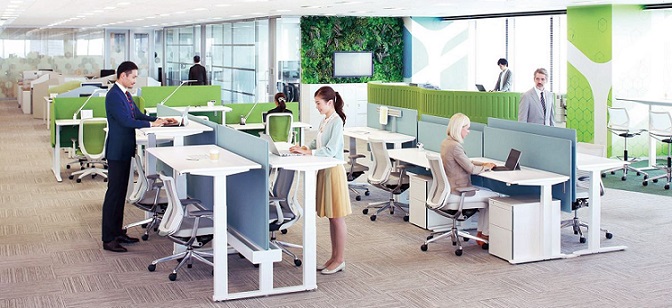 plus

420 minutes a day. Observing that people in Japan, on average, sit 120 minutes more than any other people in world, a Japanese company – Okamura (http://www.okamura.jp/) – has worked on an equipment that may revolutionize office people's work.
It has become an issue in most developed countries: sitting the whole day at a desk is very unhealthy. It is detrimental to one's health, triggering various diseases such as back pain (lumbago …) and, more importantly, diabetes, coronary problems and cancer.
This new desk enables workers to sit or stand. Not so innovative? What is interesting is that the desk can be operated from mobile devices. An application alerts office workers when it is time for them to switch from the sitting position to standing. And then the desk automatically shifts to the standing position. Of course, the application is personalized to suit people's profiles and needs.
This automated desk is a great way to fight those harmful sedentary habits. It improves the working environment and entices people to really discipline themselves and change their working position accordingly. Certainly a trend that should soon become the norm in offices around the world. Next: nap time for all?