Japan-Activator Review | Japanese Online Courses | Motivist Japan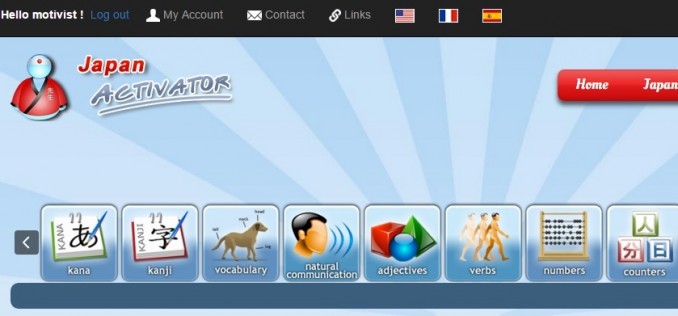 plus
If you are serious about coming to study in Japan, you should first learn … Japanese. Not just because it will make your life easier once you are in Japan. But also because whatever you have learned in your home country will save you time (and thus money) once you are in Japan. You will reach the precious, the sesame that will open doors to you – namely JLPT N2 (or N1) – faster. And it is actually something that the Japanese immigration will look at. If you have a clear, well-defined plan and are genuinely willing to live and study in Japan, you should know at least a bit of the language. Actually, you will be asked to show certificates of studies from your Japanese language school. But again, before you join a language school in your hometown, you may want to start learning the language. That will also save you money. And while you attend a language course, you will want to brush up your knowledge and simply speed it up. Thus the use of online learning.
There is a lot of (free) material online. We will try to review and compare sites for you on a regular basis. We will start today with the introduction of Japan-Activator. We were pretty impressed. Here is our Japan-Activator review.
On to the test …
First, the user must create an account. That enables them to monitor their progress. Note that in addition to English the site is also in French and Spanish.
The teaching is divided into 12 categories (Kana, Vocabulary, Grammar etc …) – see below.

The main part – "Lessons" – comprises 27 grades (illustrated by martial art belts and dan), with about 4 exercises per grade. The lessons are well-conceived and very progressive. You learn, you test and you review. Reviews are also blocked, for 10 days. Follow the plan (modules are also blocked out until you clear previous levels) and you will undoubtedly improve.
The Kana part is also very interesting. Learn, then train, then test. During tests, kanas are flashed at 3 different speeds (speed can be de-activated) and tests feature 3 levels. Multiple choices are a bit too easy and do not try to confuse the student enough (め and ぬ, わ, れ and ね …). To compensate, the fastest speed makes it a worthwhile module though: the student must react quickly with no time to think much. Pass the tests at those speeds and you can be confident that you are fine with your kanas.
A "Test progress" chart helps you monitor your progress. Very well-done. You should master kanas in no time.
Learn how to write hiragana and katakana. Strokes and stroke orders are displayed. Simply type words in romaji and see how you can write those words with kanas.
The kanji learning module is classic (we've seen that elsewhere – very convenient) with the exception of an original game called Kanji Invasion.
The other sections are also very-well thought and make it fun and easy to learn. We particularly like the "Read and Listen" part (see below) which highlights and explains words as they are spoken. Extremely well-done and useful to learn reading, vocabulary, pronounciation and listening-skills all at once.
Students do not have access to all features at once. As previously mentioned, progression is emphasized: one must clear certain levels in order to access others. That makes the learning all the more gradual and smooth. But some features require students to make "contributions". That can be done in different ways, by making the website known. And of course, by making "donations". Among the features not accessible unless one reaches "Samurai" status are audio clips, preparation for JLPT, exercises, the ability to change writing into "romaji" (when learning verbs), flashcard printing, games … That can prove bothersome. But it only makes sense that the authors of this website should get recognition and we trust that you will not feel compelled to somehow contribute to this very good website.
 THE OUTCOME
GRADE: A
Pros and Cons: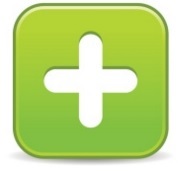 Very instructive
Well-conceived – Very progressive
User-friendly, interactive and fun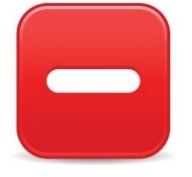 A design that is a bit old-fashioned
It is not totally free