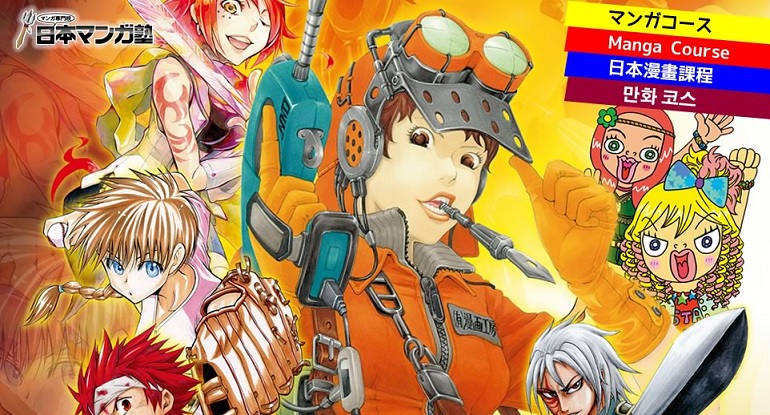 Mangajuku provide short-term courses for international students, in English. They combine Japanese class as well.
These Manga courses have been conceived for beginners. They are an introduction to making Manga, a perfect way to get one's mangaka career started or at least to get a feel for this profession and Art.
Whatever your Japanese skills may be (you will actually also attend Japanese class), this is right course to get into the Manga world.
School location: Jimbocho, in Tokyo
The school is located in the heart of Tokyo, in a lively area featuring plenty of manga bookshops. At Mangajuku, students are fully immersed in the Manga art.
Courses
 1-month course (5 lessons) or 3-month course (16 lessons)
PLEASE NOTE: both 1-month and 3-month courses include Japanese lessons (for all levels) in addition to Manga classes.
Graduates receive a Certification upon completion of their course.
AVAILABLE TERM STARTS EACH YEAR: Each January, April, July, October
TUITION FEES
 1-month course: 152,000 Yens
3-month course: 378,000 Yens
The above fees include: Manga courses, Japanese language courses, registration fee and material (textbooks …)
Contact us for more information.