Overview of Matsudo International School 
Matsudo International School provides everything you need to learn Japanese efficiently – and not just the teaching itself. At this school, you will get all the support and services you need to feel comfortable from the first day on.
Located in Chiba but near Tokyo, you get the best of two worlds: the center Tokyo within 40 minutes but lower costs of living.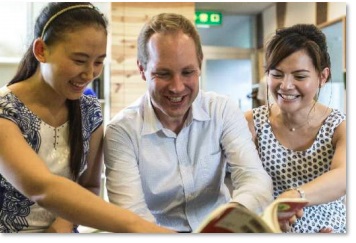 Features of Matsudo International School 
・Great organization based on almost 30 years of experience
・Less students per class than in most other schools
・Preparation for higher education
・Great support for job hunting
・Accommodations provided
Programs and fees
1. Long-Term course
With the aim to become proficient in reading, writing, listening and speaking Japanese and prepare for JLPT or even EJU if you intend to go to higher education in Japan.
Start Date
January, April, July, October
Duration
12 months, 15 months, 18 months or 2 years
Schedule
Mon to Fri 9:00~12:30 or 13:15~16:45
Number of Lessons
20 lessons of 45 minutes each/week
Number of students in class
8-15
Required Japanese Skills
Contact us
Tuition fee(Long Term)
658,800 ¥/1 year
671,000 ¥/1 year*

Application fee
22,000

¥

Enrollment fee
55,000

¥

Facility fee
13,200 

¥

Student insurance
14,980 

¥

TOTAL FOR 1 YEAR
763,980

¥

~776,180 

¥
* Tuition 671,000 ¥ from October, 2019.
2. Short-Term course
For those holding a working holiday visa, family visa or short-stay ("tourist") visa (temporary stay).
Start Date
Beginning of the month
Duration
Month by month, from 1 month
Schedule
Mon to Fri  9:00~12:30 or 13:15~16:45
Number of students in class
12 to 20
Required Japanese Skills
Beginners accepted
Registration fee
5,000 

¥

Tuition fee
36,720 

¥

/month (+ teaching materials and activities)
Activities offered by Matsudo International school
Cultural activities are part of the curriculum. Enjoy your time while discovering the Japanese culture.

Accommodations provided by Matsudo International School
The school manages its own apartments and houses for its students, located within 5 to 15 minutes walking distance from the school.
| | |
| --- | --- |
| Registration fee | 54,000 ¥ |
| Move-in fee | 21,600 ¥ |
| Shared room (2) | 25,000 ¥ to 28,000 ¥ |
| Single room | 30,000 ¥ to 35,000 ¥ |
| Apartment | 50,000 ¥ to 60,000 ¥ |
| Home-stay | 85,000 ¥ to 95,000 ¥ |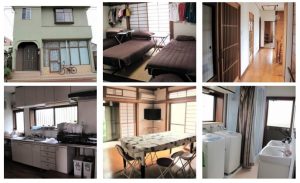 To learn more, contact-us here or by email: info@motivistjapan.com