Shinrin-Yoku: The Secrets of Japanese Forest Bathing | Motivist Japan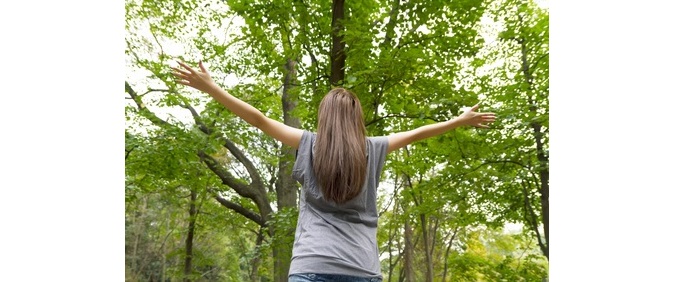 plus
Japanese people worship Nature – as you likely know, it is part of the Shinto religion. Shinrin-Yoku (森林浴) literally means "Forest Bathing" – and of course, bathing, onsen, ofuro are also very important in Japanese culture. "Forest bathing" is a common way for Japanese people to experience Nature. And like all good things from Japan, it is coming to the West.
Take your stress out
Turn off your smartphone, forget about Facebook. No more worries. Just take a few belongings, a pair of good shoes and go to the nearest forest or park. That's all you need to re-energize and revitalize yourself. Listen to the wind in the leaves. Immerse yourself in all the green surrounding you. Smell the plants. Meditate, perhaps. But, most importantly, pay attention to Nature. It will give back to you hundredfold. According to Japanese searchers, Shinrin-Yoku reduces blood pressure and contributes to better sleep, among other benefits for your health.
Whether you go with a guide, with friends (don't speak then!) or by yourself, whether you go to the forest or to a park, Shinrin-Yoku is easy and healthy. Why not make the most of it. Improve your lifestyle and feel genki* now!
* "Full of energy"