Summer Programs (3 to 7 weeks) | Motivist Japan
plus
Spend your Summer in Japan, sharing your time between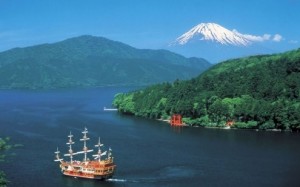 learning the language (each weekday morning) and visits/trips, cultural activities and discoveries of some of Japan's most extraordinary places (Mount Fuji, Hakone, Kyoto …).
Live the true Japanese life and practice your Japanese language skills at your home-stay family.
Schedule
Activities, excursions and trips
To know
Fees
Contact us
1. Learn Japanese
2. Discover Japanese traditions and culture thanks to various organised activities
3. Live in the heart of Tokyo (a few minutes away from Shinjuku, Shibuya, Ikebukuro …)
4. Visit wonderful places (climb Mount Fuji, see Hakone, spend 3 days at Kyoto …)
Schedule:
Weekday mornings: Japanese lessons
The curriculum is focused on conversation. Practice your newly learned Japanese language skills with your home-stay family and come back home with a great level of Japanese !
Weekday afternoons :
. 2 or 3 afternoons per week : activities (see list below)
. 2 or 3 afternoons per week : free time
Weekends :
. Activities organised on Saturdays
. Free Sundays (with home-stay family or friends …)

Activities, excursions and trips:
Wear yukata
Learn how to make sushis
Artistic activities (to be determined)
Tea ceremony
Karaoke
Visit to Tokyo Sky tree
Guided tour of Tokyo
Climb Mount Fuji
Trip to Hakone
One day of Beach/Barbecue at Chiba
One day at Yokohama
3-day trip at Kyoto (Summer 2 and Summer 3 programs)

To know:
Home-stay (you also have the option to rent your own studio: contact us to know more)
Age requirement: 15 years old (parental permission required for minors)
Activities are subject to change, due to inclement weather notably
Please get your own travel insurance prior to coming to Japan
Fees:

1 € = 123 ¥
1 US$ = 115 ¥
* Included: lessons, activities/excursions/trips, manuals
** Included: airport transfers (arrival only), lessons, activities/excursions/trips, manuals, home-stay (breakfasts and diners on weekdays; 3 meals on weekends)
Not-included: airplane tickets, insurance, transportation (subway) to and from the school, lunches during weekdays, pocket money
To know more about these programs or for any questions about studying in Japan, contact us:
info@motivistjapan.com
+81-(0)43-379-0245