Check Out the World's Most Vegetarian Burger | Motivist Japan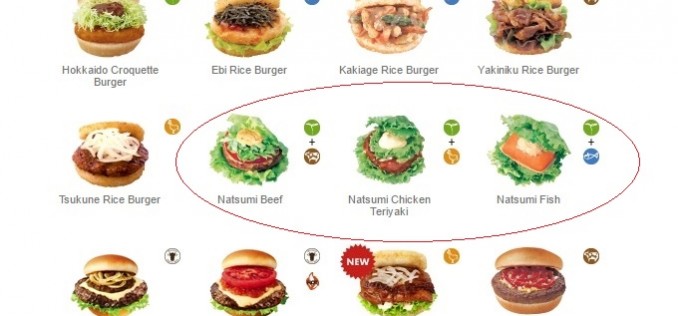 plus
Mo's Burger is a famous hamburger/fast food chain in Japan (actually second to you-know-who). It is known for serving really good burgers, among which its tofu burgers (soy patties).
As vegetarians know well, tofu is a good source of proteins, without having to eat meat. But Mo's Burger took it a notch farther by creating its "Natsumi" line of burgers.
Instead of buns, some gorgeous, big lettuce leaves surround the burger. It is, as you can imagine, crispy. But you know what? It is delicious and we don't really feel that the buns are missing.
How about nutrition data? Despite some mayonnaise and other yummy ingredients, it is quite OK! As per Mo's Burger's site, here are the facts for a Natsumi Beef burger:
Energy
Total Fat
Cholesterol
Carbohydrate
Sodium
Potassium
181kcal
10.5g
35mg
12.9g
473.2mg
517.7mg
Not bad! Choose between beef, chicken teriyaki or fish and for a cost of around YEN 360 (about US$3.30, EURO 3.00), you will have a treat.
You will have to come to Japan, though. Or any East Asian country (Taiwan, Hong Kong, Singapore, South Korea …), or Australia, where some restaurants have opened recently.
In Japan, creativity is all around the place, including food and even burgers!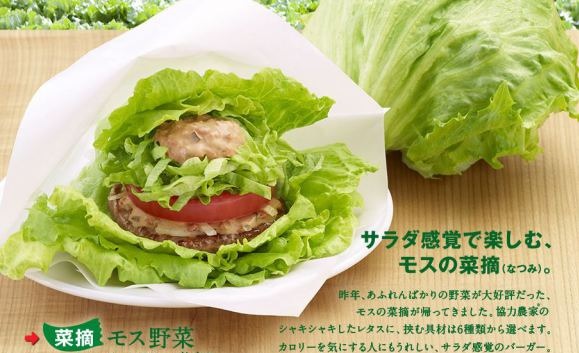 Picture credits: Mo's Burger