Conditions of Admission in Japanese Schools
Studying abroad always requires  preparation. And, unfortunately, paperwork. Admission to Japanese schools is no exception.
So, what are the conditions of admission to Japanese schools?
We will briefly explain it to you here.
Entrance and applying (Preparatory courses)
The main condition to be admitted to a Japanese language school is to be at least 18 years old and hold a high school degree (having completed at least 12 years of school education) or above.
There is no Japanese Language requirement. But if you are planning to take an intensive course which is more academic focused, we recommend you to take a Japanese language course at your home country and complete at least the JLPT N5 level (which is the first level of the Japanese Language Proficiency Test). Students must have basic knowledge of Japanese language to take an intensive course indeed.
Beginners with no Japanese knowledge must take Japanese for beginners courses which will teach them Hiragana, Katagana, basic grammar and daily conversation. After completing this course, students can move/transfer to other courses.
If you intend to study in Japanese higher education institutions such as college or university, you are expected to have a JLPT Level N1 or N2.
Motivist Japan will bring you peace of mind by assisting you during each step of the process.
Entrance and applying: examples (Preparatory/Intensive courses)
| | | |
| --- | --- | --- |
| Entrance season | Education period | Applying period |
| April | 2 years | August~November |
| July | 1 year 9 months | January~March |
| October | 1 year 6 months | March~May |
| January | 1 year 3 months | June~September |
Necessary documents
Application for entrance
Diploma or certification for educational background
Certification of Japanese ability: for example certificate of passing JLPT, J-TEST, NAT, GNK
Transcript of educational background, including translation in Japanese
5 x ID pictures (4cm×3cm)
Passport copy
Academic record in unified entrance examination for universities (depending on the person)
1. Getting school admission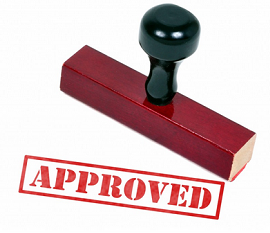 Once you have chosen your school, if you are eligible you will receive a school admission document.
2. Getting a Certificate of Eligibility for a Status of Residence
You must get a Certificate of Eligibility for a Status of Residence to apply for a Visa. The form is submitted to a Regional Immigration Bureau in Japan. Once you have receive the Certificate, you can apply for a Visa.
3. Getting a visa
With a valid passport, the Certificate of Eligibility and the school approval, you will be able to apply to get a visa from the Japanese Embassy or Consulate in your country.
The Japanese immigration bureaus conduct very strict verification of your background and the information you have provided. This is why it is crucial to prepare your application with the utmost thoroughness.
The conditions of admission in Japanese schools are not so drastic. But the process can be overwhelming. And it necessitates thorough preparation. Otherwise, you may waste time and perhaps miss the targeted course start. This is one of the reasons why we are here to assist you. You will feel relieved to be able to rely on us. We have helped hundreds of students fulfill their dreams of making to Japan. Contact us if you would like to know more.