UPDATE: THE SCHOOL HAS INFORMED US THAT THEY WILL MOVE TO THE NORTH OF TOKYO (NEAR UENO) IN SEPTEMBER – MORE INFORMATION SOON.
Overview of JCLI 
Since it was founded in 1980, JCLI Japanese language school has been supporting and guiding thoroughly students, thanks to a team of friendly, professional teachers, in a homely atmosphere. A number of graduates of JCLI have enrolled in some of the most prestigious universities in Japan. We strive to have students who are serious about studying but also have fun and enjoy life in Japan. We obviously help students to improve their Japanese ability but also go to the school of their choice, succeed in society and employment in Japan if that's what they want. Our goal is basically to develop human resources who have international aspirations.
School data of JCLI
School Data (as of N/A)

| | | | |
| --- | --- | --- | --- |
| Location | Tokyo, Shinjuku-ward | Accommodation | Dormitory |
| Establishment | Nov. 1980 | Membership | Nisshinkyo、JaLSA、JLIC |
| Student capacity | 706(double shift) | Number of Teachers | 70 |
Number of registered students (as of June 2016)
Number of students enrolled in short-term course without student visas: 33
Number of students enrolled in long-term course with student visas: 769
China
308
Korea
11
Taïwan
11
Vietnam
254
Nepal
4
Thaïland
1
Myanmar
20
Mongolia
15
Indonesia
2
Sri Lanka
106
Malaysia
1
Uzbekistan
8
USA
1
India
3
France
1
Germany
1
Philippines
9
Turkey
1
Ukraine
1
Spain
1
Pakistan
1
Romania
1
Bangladesh
7
Cyprus
1
Features of JCLI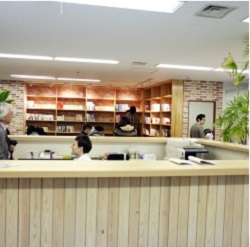 Selective course system
Education counseling
Education seminar in school
Special lecture for vocational college
Off- campus extracurricular lessons
Special course for exams
Prestigious Universities campus tour
Courses Provided by JCLI
Courses are for all : those who want to go to Higher Education in Japan as well as students who are not planning to study in Japan but to work or just to improve their Japanese language skills.
Starting with the intermediate level, students can chose what they prefer to study and they can chose between conversation, university and professional schools classes.
In university and professional schools classes, students study more grammar and reading.
1.Higher Education Courses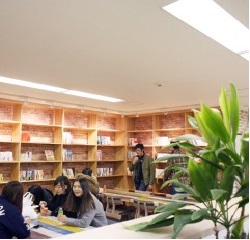 A. Class for Graduate school
We check the students' major, and then introduce graduates to them. Once students have determined the graduate school they would like to enroll in, we help them make a plan and contact university professors. We lead students along an easy-to-understand program. In addition, enrollment advisers carry out consultations individually.
B. Class for the National Universities and the Top Private Universities
This class is only for selected students. Students who aim to enter the National Universities, and the top private universities such as Waseda, Keio, Rikkyo, Aoyama, Sophia, Meiji, and Chuo. You will practice for the EJU and other exams, work on essays, and prepare for admission in those prestigious institutes.
C. Class for General Universities (Universities B)
This class is for students who intend to go to general universities. You will practice EJU, essays, past questions …
D. Class for Vocational Colleges
Japan has some of the most advanced technologies in the world. Therefore, to master specialized techniques in a vocational college of Japan is a valuable assets for students to find a job later. After listening to aspiring students, we introduce them to appropriate institutions. We can introduce them to prominent schools, in various fields. Those schools have excellent enrollment rates of university transfer and graduate schools.
Tuition fee and Fees at JCLI (Long Term) – 1 year
Start Date
January, April, July, October
Duration
Contact us
Schedule
Mon to Fri 9:00~12:20 or 13:20~16:40
Number of Lessons
20 lessons/week
Number of students in class
15-20
Required Japanese Skills
Basic knowledge is required
Application fee
21,600

¥

Entrance fee
54,000

¥

Tuition fee
648,000

¥

Maintenance fee
21,600

¥

Material, Management fee
43,200

¥
Short-Term Class
Japanese study of 3 months or less. Those special short-term programs can take place during one's summer or winter vacation. To attend short-term courses, you can register by using a working holiday visa, family visa or short-stay visa.
Start Date
Anytime
Duration
1 month ~3 months
Schedule
Mon ~ Fri
Number of Lessons
20 lessons/week
Number of students in class
Coming soon
Required Japanese Skill
Basic knowledge is required
Tuition fee

64,800

yen/1 month,

 129,600

yen/2 months,

194,400

 yen/3 months
Activities at JCLI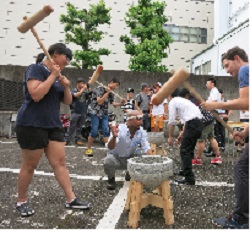 We do a lot of extracurricular activities such as making-mochi experience, Nikko tour, tea ceremony experience, Odaiba tour, and lectures of how to make origami and to use chopsticks, to name just a few.
Accommodation at JCLI
School Dormitory

JCLI features a school dormitory to make it easy for students to focus on their studies.
Tuition and Fees at JCLI – 2019
The tuition and fees of JCLI are as follows.
Tuition and other school fees
Application Fee
Long-term course
21,600

¥

Entrance Fee
Long-term course
54,000

¥

Tuition Fee
Long-term course
648,000

¥

/year
Short-term course

64,800 

¥/month
Facility, extracurricular activity fee
Long-term course
10,800

¥

/6 month
Material, Management fee
Long-term course
21,600

¥

/6 month
Short-term course

3,600

¥/month
School dormitory
Entrance fee
30,000

¥

Facility fee
40,000

¥

Long
22,000

¥

~85,000

¥

/month
Short
29,000

¥

/2 weeks~
163,000

¥

/12 weeks
If you pay for teaching materials and educational operating costs and facilities and extracurricular activities expenses in one year altogether, ¥ 21,600 will be exempted. For this reason, the sum of the tuition if you pay in a lump one year in the first year will be ¥ 766,800.
Sample estimated cost for one academic year – 2019
This is the estimate of the costs in the case of the study abroad for a year in JCLI Japanese Language School. The estimates have been calculated in the case of using the school dormitory (35,000 yen per month). The total amount will be changed depending on how long you would stay.
Estimate for one Academic year
Application Fee
21,600

¥

Admission Fee
54,000

¥

Tuition Fee
648,000

¥

Material, Management fee
43,200

¥

Facility, extracurricular activity fee
21,600

¥

School Dormitory entrance fee
30,000

¥

School Dormitory facility fee
40,000

¥

Dormitory
420,000

¥

Total
1,265,800

¥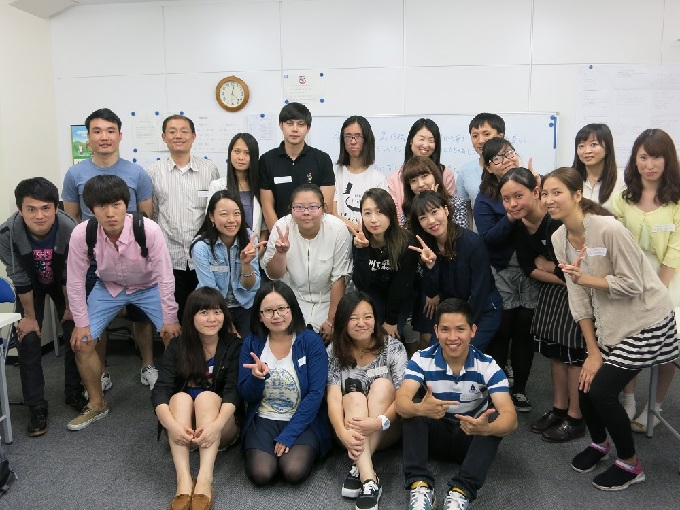 To learn more, contact us here or by email: info@motivistjapan.com