Our Japanese Language Schools
Motivist Japan works with the following Japanese language schools. Those schools have been carefully selected to offer our students the most efficient programs. With our language schools, we share the same vision: that our students achieve their goals.
When trying to choose a school, the location is obviously a major criteria – and we have covered all of Japan, from Sapporo to Hiroshima and Nagano. But each school has specific features so we recommend you take the time to review each descriptive page.
We are constantly updating this page so make sure to visit it often, until you have chosen the right school.
TOKYO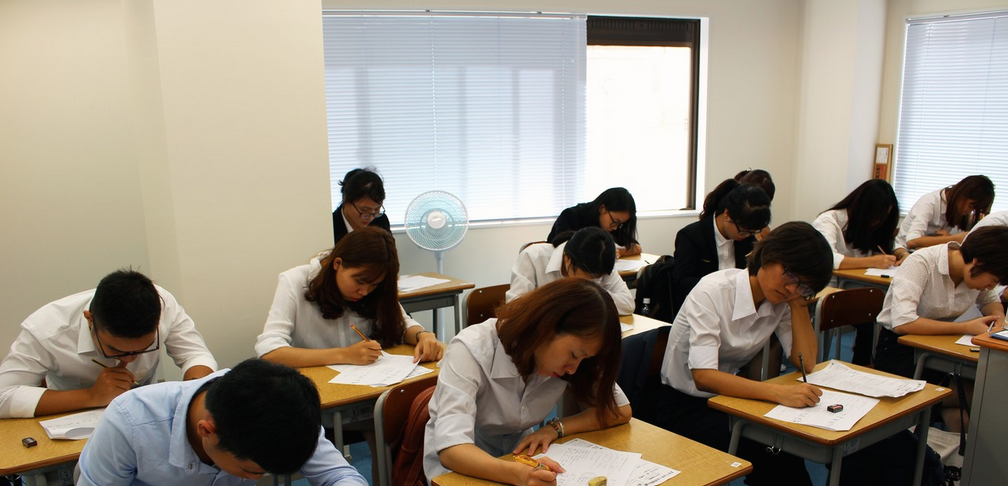 Shinwa Foreign Language Academy
Located in the lively student area of Takadanobaba, Shinwa Foreign Language Academy provides everything you can expect from a Japanese language school. Its main asset is a thorough and ongoing personalized guidance to help students improve their skills and prepare life after the language program.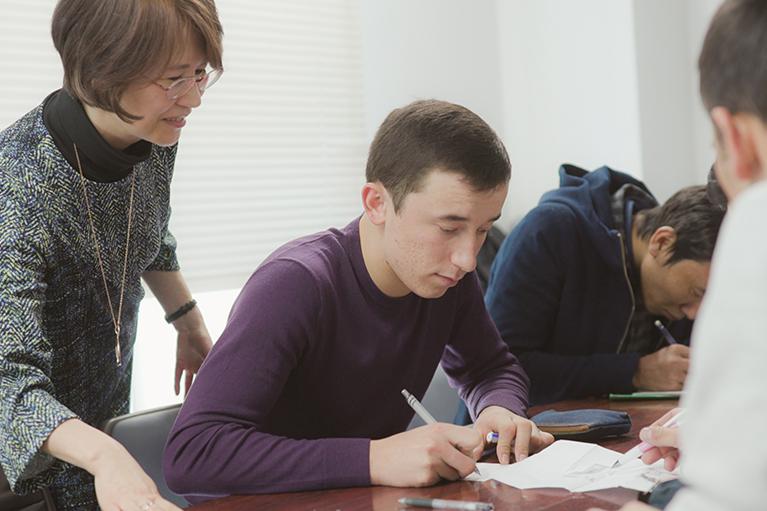 Tokyo Riverside School
Tokyo Riverside School is located in a tranquil area of Asakusa by the Sumida River. The school was established in 1988 as a means to bridge the gap between Asian countries, offering education to everyone. Tokyo Riverside pride themselves on their classes, facilities and annual activities, which allow students to fully immerse themselves into Japanese culture.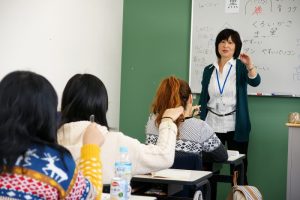 International Study Institute 

One of the most renown Japanese language schools. Curriculum that fits your needs, whatever they may be. In the heart of Tokyo, at Ikebukuro or Takadanobaba.


Arc Tokyo Japanese Language School, Idabashi

Founded in 1986 with the aim to cultivate Japanese language as a communication means for foreign people involved in business. ARC means "a bridge to the world". In order to respond to this diversifying needs for Japanese language education, ARC Academy seeks for opportunities to communicate with people from all around the world.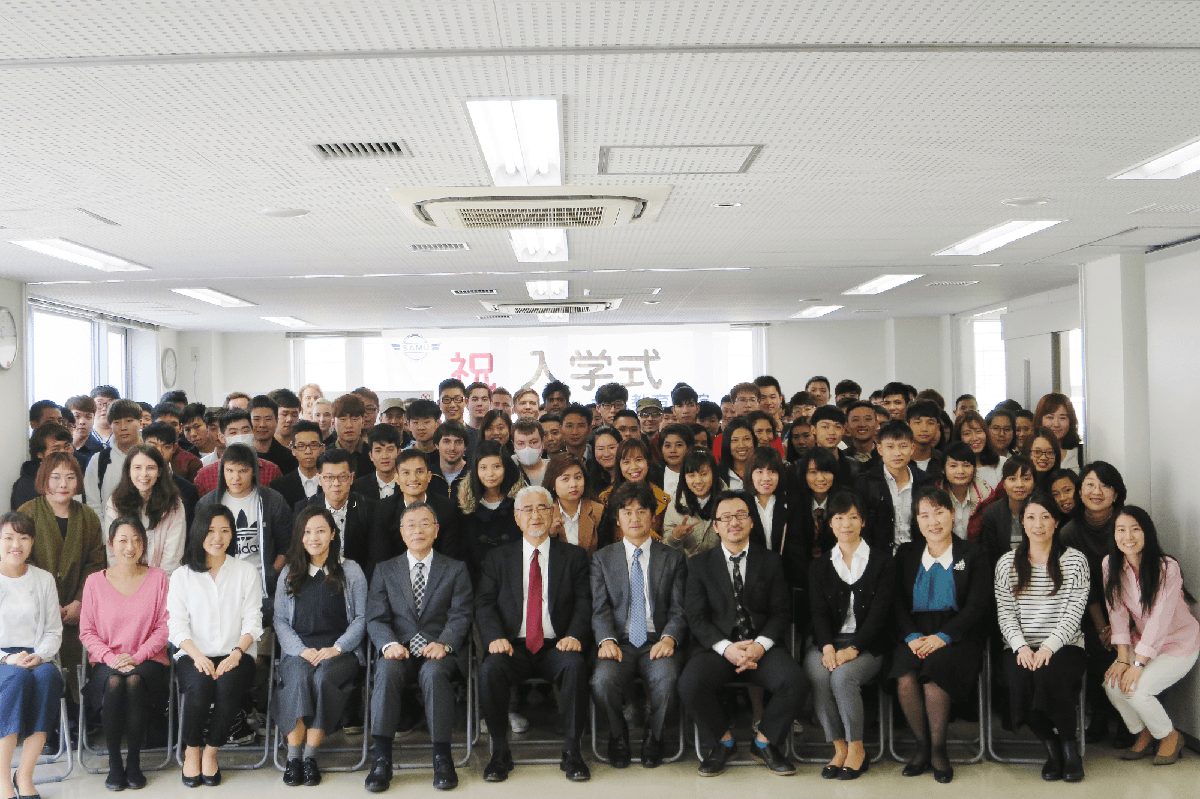 Samu Language School

Our exceptional lecturers provide practical Japanese lessons.
We've created a curriculum designed to improve your Japanese ability by learning while having fun.
Additionally, SAMU Language School has students enrolled from over 30 countries.
This allows you to interact with not just Japanese, but many different cultures, growing on a daily basis.


JCLI is rich with history of over 30 years. Its goal is for students to be able to study Japanese in a school environment that is tailored fit to their needs. With brand new buildings, this school has a friendly atmosphere where students and teachers can communicate with each other freely.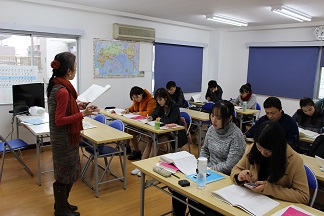 Tokyo Fuji Language School 
Tokyo Fuji Language School is established in Mukojima, Sumida Ward – a place where historical sites of Edo and modern landmarks like Tokyo Skytree coexist.
It will become the first Japanese language school in the Tokyo Skytree area.
To be able to play an integral role in the increasingly globalized world of today, it is paramount to be able to understand and communicate in foreign languages across different cultures.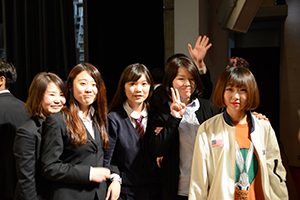 Waseda EDU Japanese Language

The educational philosophy of Waseda EDU Japanese Language School is to educate people around the world trying to learn the Japanese language and it's culture.  To eliminate prejudice and discrimination that are based on race, nationality, language, etc.
Kudan Institute of Japanese Language and culture

Founded in 1988, Kudan features a variety of Japanese programs. Its philosophy is to foster pro-Japan people and promote understanding about Japan. Kudan strives to offer the education and experience which can only be acquired in Japan.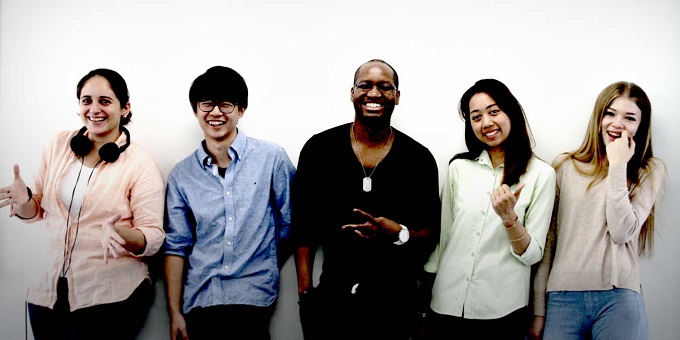 Toyo Language School

In a nice and "well designed" environment, TLS teaches more than just a Japanese language. You can choose elective courses to prepare yourself for the business or a new career in one of 70 vocational schools belonging to the same group.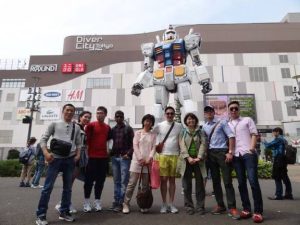 Safety,

Convenience

and Reliability
Tokyo Kokusai Chishiki Gakuin

TKCG has implemented 600 hours of education program to comply with variable needs and latest trend requested by learners, and has provided excellent educational environment by carrying out high-quality efficient teaching and learning methods conducted by high motivated teachers and staff.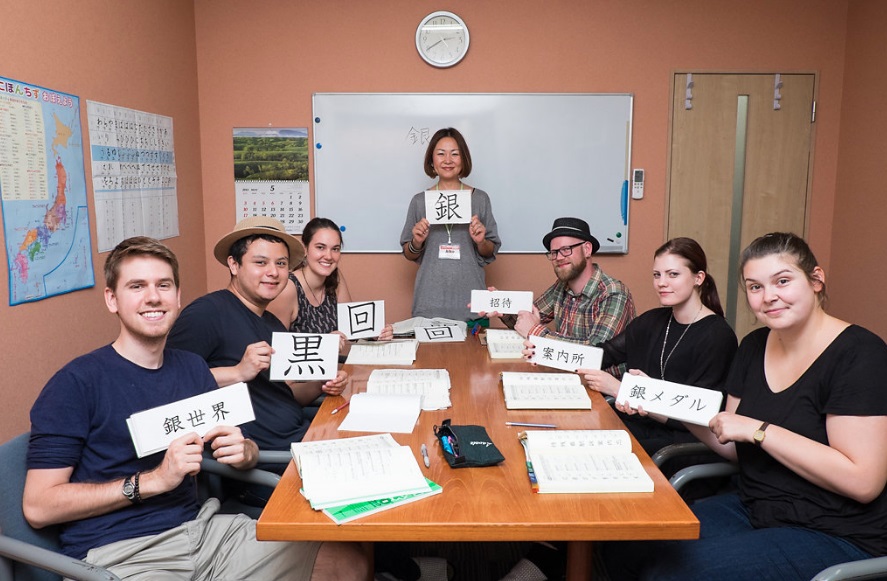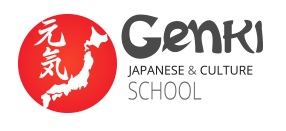 Genki JACS

One of Genki JACS's unique features is the number of students per class. Never more than 8! Note that the Tokyo school doesn't accept long-term student visa holders (the Fukuoka school does).
YOKOHAMA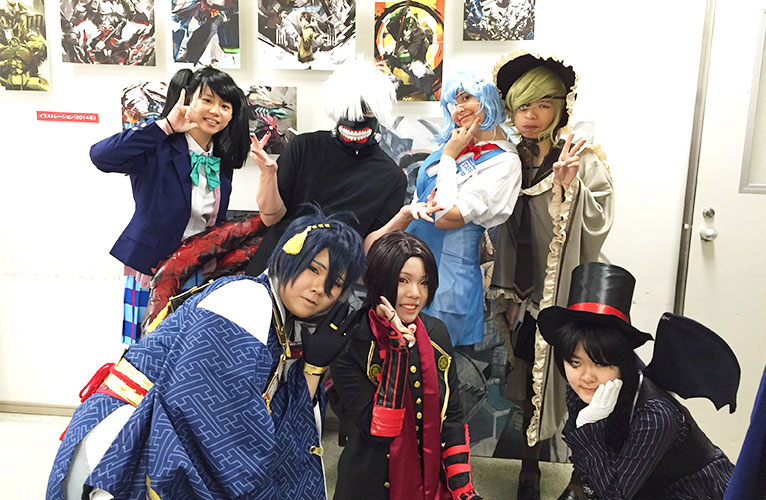 Yokohama Design College

In the great city of Yokohama, learn Japanese and prepare for the next step of studying further arts, manga, animation, design … Your career is all planned out as soon as you start learning Japanese at Yokohama Design College!
CHIBA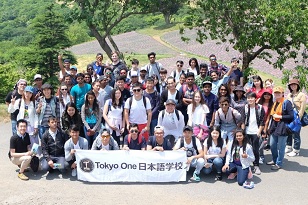 Tokyo One Japanese Language School Chiba

In the center of Chiba city, Tokyo One Japanese Language School Chiba prepares you for further studies and helps you find an arubaito (part time job).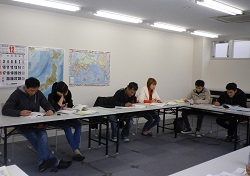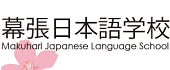 Makuhari Japanese Language School
Located in Makuhari, in Chiba, near Tokyo, this is the perfect place to enjoy both the Capital and the opportunities it provides while enjoying a cheaper and less hectic lifestyle.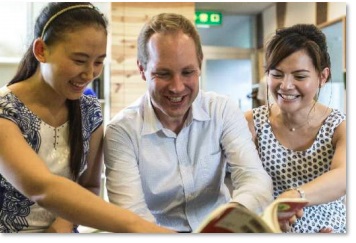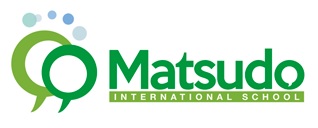 Matsudo International School
In Chiba but near Tokyo, Matsudo International School will provide you with everything you need to learn Japanese in the best conditions.


Futaba College of Foreign Languages

The students of Futaba often aim at pursuing higher education in Japan. Located near Tokyo, but in a quieter and cheaper environment than the capital.

OSAKA


Arc Academy, Osaka Campus

ARC Osaka is a mere 5 minute-walk from the south exit of Nankai "Namba station" in the area called Minami in Osaka. "Namba Parks," which is located 1 minute away from the School to the west is a famous spot, complete with shopping, dining places and movie theaters.
Japanese Communication International School

Excellent teaching combined with great facilities and services to assist students in school and in their daily lives in Japan. This school will provide you everything you need to learn in Japanese and its way of life, which also includes a part-time job, which J-com ensures to find for you.
KYOTO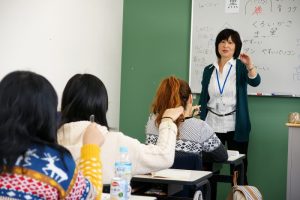 International Study Institute

ISI is also in the beautiful Kyoto. Having opened in 2017, the Kyoto campus is brand new. What better place than Kyoto to be immersed in Japanese culture and traditions?


Arc Academy Japanese Language School, Kyoto Campus

The Kyoto branch of ARC is located in Gojo Karasuma close to the center of Kyoto, Shijo Karasuma. It is an area convenient for shopping and sightseeing. Outside of the fun lessons, one may also spend the rest of the time enjoyably!

Kyoto Minsai, Kyoto

Located in the beautiful city of Kyoto, Kyoto Minsai will provide high-quality education while taking good care of its students. This school is known for its "family" atmosphere. Overall, the perfect setting to learn Japanese.
NAGOYA (AICHI)


Nagoya Sky Japanese Language School 

Nagoya SKY supports students who aim to improve their career with Japanese language. A traditional school. It also cultivates international friendship through Japanese education.
FUKUOKA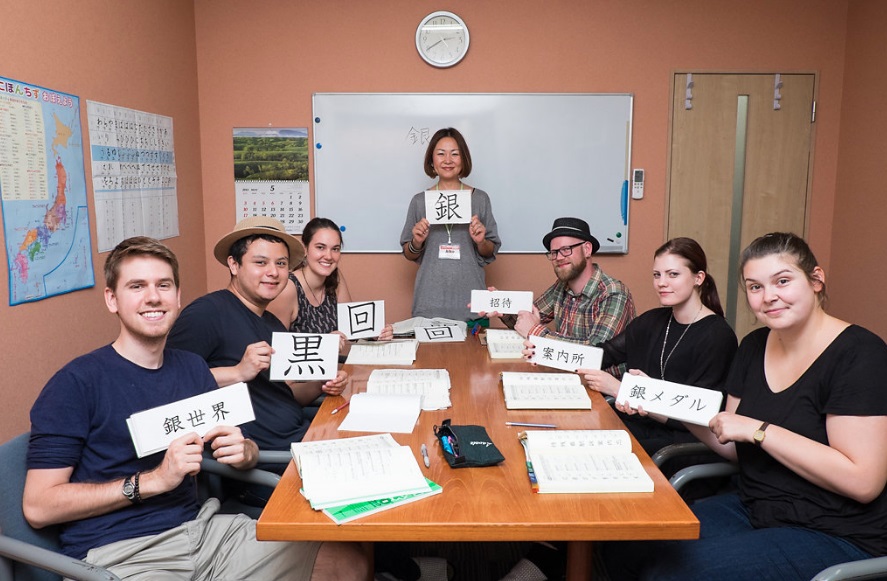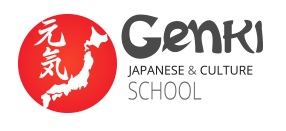 Genki JACS

One of Genki JACS's unique features is the number of students per class. Maximum of 8 students per class! The Fukuoka campus is the main campus and provides long-term programs for student visa holders. Short-term, long-term, from 14 years old, anyone's welcome!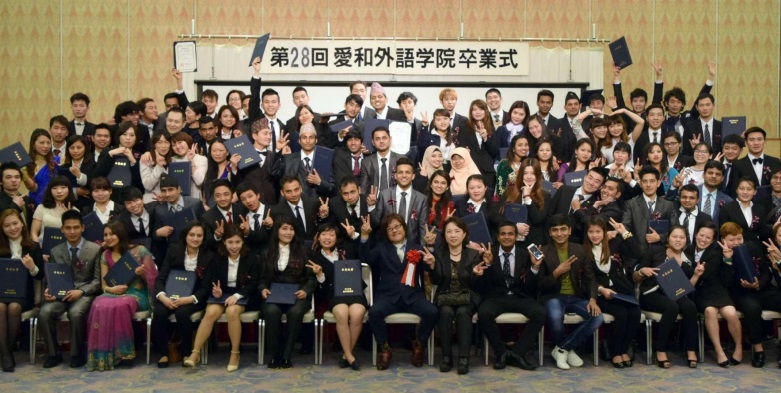 Aiwa Language Institute
Learn Japanese in an amazing city, Fukuoka. Aiwa provides competitive prices. Whatever your goals are, learning Japanese at Aiwa is a good solution.
Hokkaido


Japanese Language Institute of Sapporo (JLI)

Established in 1986, JLI's history and achievements have won the trust from students all over the world. JLI is the number one Japanese Language Institute in Hokkaido and has the most student enrollments.


Hokkaido Japanese Language Academy Sapporo (HJLA)

HJLA has a variety of curriculum where one can communicate with many Japanese people and experience Japan not only through daily classes, but also through events to learn appropriate accustomed Japanese culture/traditions. The school also has a wide variety of extracurricular activities to experience life in Japan.
NAGANO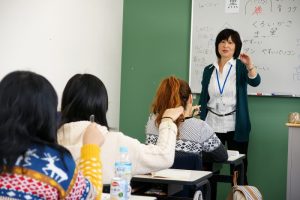 International Study Institute

The famous Tokyo school ISI has a campus in Nagano, the renowned Olympic city. Perfect for winter sports! Learn Japanese in a quiet environment, closer to nature and away from the hectic capital.
HIROSHIMA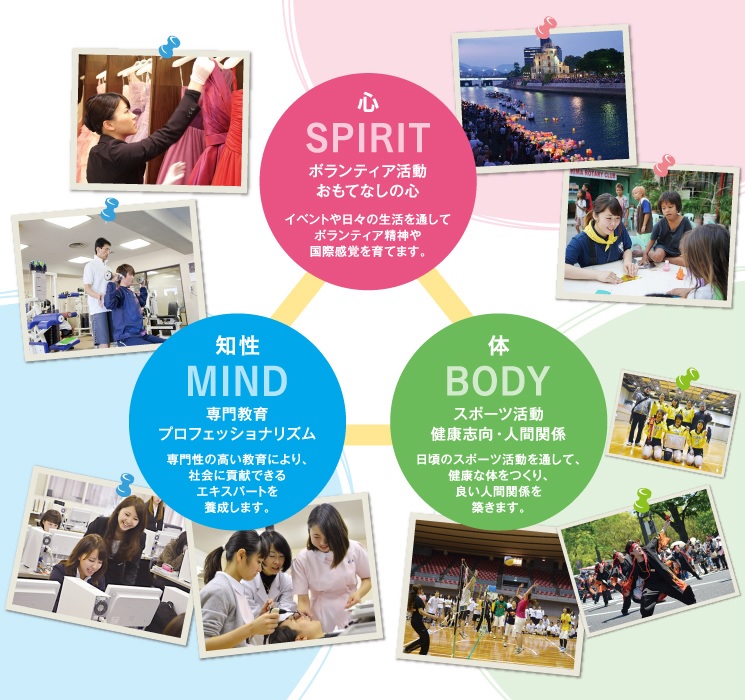 Hiroshima YMCA

By studying at Hiroshima YMCA, one of the benefits from living in a very pleasant city while having a lot of opportunities provided by YMCA is contributing to the local community and making your time at the school all the more enriching.