Discover Japan
If you do not know Japan yet, here is an introduction to discover Japan and learn more about this fascinating country. Browse through our site to find information about it. Practical advice about life there. Information about culture and customs.
In 2012, there were about 140,000 foreign students in Japan. Recently, the Japanese government pledged to double this number by 2020 and reach 300,000 foreign students – that's the "300,000 Foreign Students Plan".
Before studying in Higher Education institutions in Japan, foreign students usually spend about 1 year to learn the language in a local language school. Not only does this enable them to master the language, it helps them discover Japan and get familiar with its customs and way of life.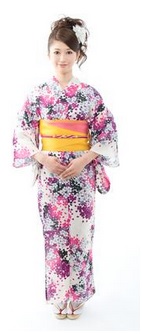 Other information about studying in Japan:
Living in Japan will not only bring limitless opportunities for your career. It will also be an enriching experience in many ways.
Learning Japanese is as much about learning a language as it is about learning a new culture, a way of thinking, a way of life. Discover Japan and fall in love with a wonderful country.
---